" … come now, rise now from the forest, from the furrows, from the fields and live…" Welcome to the online store for Wyrd Harvest Press books exploring the landscapes of Folk Horror and related realms in film, tv, books, art, music, events and other media and also psychogeography, hauntology, urban wyrd, folklore, cultural rituals and costume, earth mysteries, archaic history, hauntings. southern gothic, 'landscapism / visionary naturalism & geography', backwoods horror, murder ballads, carnivalia, dark psychedelia, wyrd forteana and other strange edges. Sales profits from FHR / Wyrd Harvest Press books sold in this store will be charitably donated at intervals to different environmental, wildlife and community projects undertaken by the Wildlife Trusts.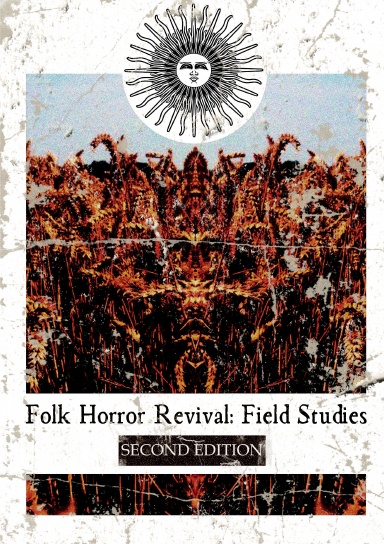 A new and revised edition of the seminal tome Folk Horror Revival: Field Studies. A collection of essays, interviews and artwork by a host of talents exploring the weird fields of folk horror, urban wyrd and other strange edges. Contributors include Robin Hardy, Ronald Hutton, Alan Lee, Philip Pullman, Thomas Ligotti, Kim Newman, Adam Scovell, Gary Lachman, Susan Cooper and a whole host of other intriguing and vastly talented souls. An indispensable companion for all explorers of the strange cinematic, televisual, literary and folkloric realms. This edition contains numerous extra interviews and essays as well as updating some information and presented with improved design.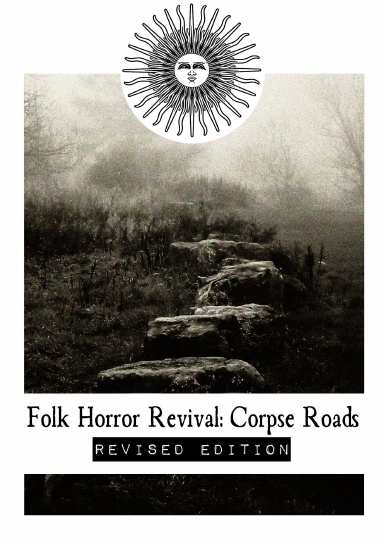 A revised and improved edition of the classic Folk Horror Revival: Corpse Roads – a voluminous anthology of haunting poetry by past masters and contemporary talents. Fully illustrated throughout by a wealth of atmospheric photography by various artists. Includes additional poetry, photography, new cover art and refined layout design.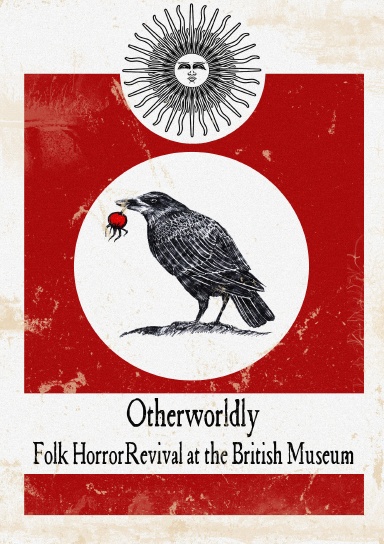 Otherworldly: Folk Horror Revival at The British Museum. On October 16th 2016, the wyrd phenomenon of Folk Horror Revival came to The British Museum, London. This book is a painstakingly transcript of the events that passed. Featuring the genius talents of Shirley Collins, Iain Sinclair, Reece Shearsmith, Gary Lachman, Adam Scovell, The Consumptives, Leasungspell,Jim Peters, Eamon Byers, Gary Parsons, Andy Paciorek, Darren Charles and others, this is a great keepsake for those fortunate to be there at the superb event and a riveting read for those who weren't but love the whole folk horror phenomenon.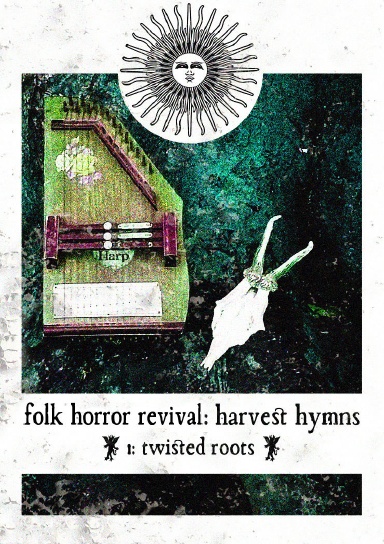 The Twisted Roots of Folk Horror music. An exploration of the artists and their music who laid the foundations for future generations of Folk Horror musicians. Taking in Murder Ballads, Acid Folk, Occult Rock, The Blues and Traditional Folk Music as well as Film Soundtracks Twisted Roots is a collection of articles, interviews and album reviews from the likes of Maddy Prior, Jonny Trunk, Sharron Kraus, John Cameron and Candia McKormack and many more.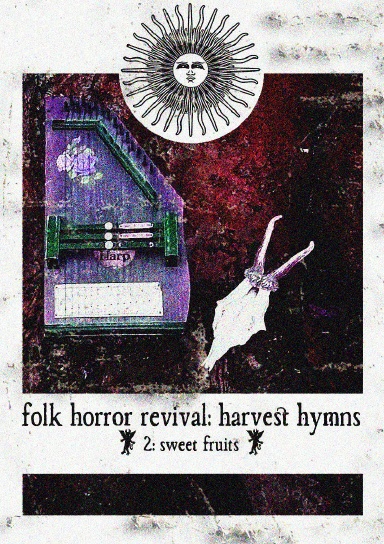 Harvest Hymns – the twisted roots and sweet fruits of folk horror music '. Volume Two Sweet Fruits' focuses on music that has been inspired and influenced by those artists, composers and albums covered in Vol.1 (Twisted Roots') to create the music that we now would consider to be `Folk Horror' – or that at least grazes in the same pastures as those artists. A mixture of interviews, articles and reviews from, about and with the likes of Adam Scovell, Moon Wiring Club, Drew Mullholland, Broadcast, The Devil & The Universe, Jim Jupp, Inkubus Sukkubus and A Year in the Country. Keep your eyes peeled for Scarecrows, Horn Dancers and Corn Rigs, Hamlets, Fetes and Villages, Black Eyed Dogs, Hanging Trees and the mist rising in Fields of Blackberries, Weeping Willows, the Rolling of the Stones, and the Great God Pan sat upon his throne… and beware of all that goes on Beyond the Wych Elm for there 'tis the Season of the Witch.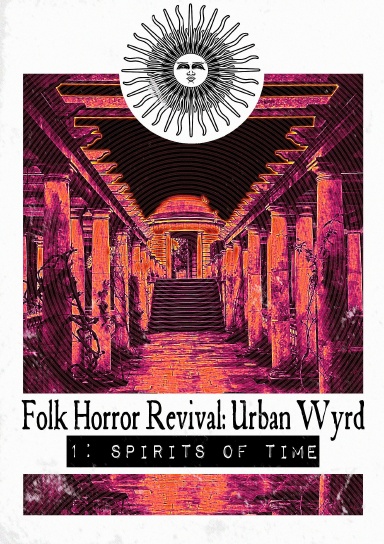 Welcome to the Urban Wyrd. Discover Hauntology, Weird Technology & Transport, Hauntings and much much more in the realms of TV, Film, Literature, Art, Culture , Lore and Life. Travel in time and spaces with Adam Scovell, Stephen Volk, Scarfolk, Julianne Regan, Sebastian Backziewicz, Sara Hannant, The Black Meadow and many other contributors.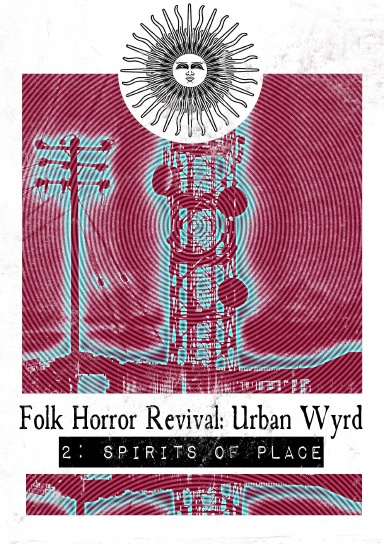 Welcome to Urban Wyrd – Spirits of Place. Discover within its winding streets Psychogeography, Genii Loci, Edgelands, Urban Exploration, Weird Places and many other strange matters within film, TV, music, literature, life and culture. Perambulate in the company of such contributors as Will Self, K.A. Laity, Bob Fischer, Iain Sinclair, Diane A. Rodgers, John Coulthart, Karl Bell and many many more.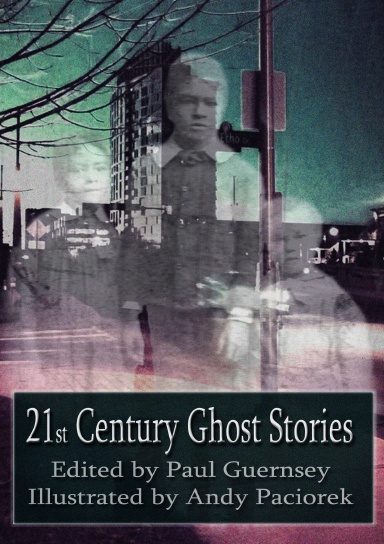 This great anthology gathers award-winning work by contemporary short-fiction writers from around the world, all of whom drew their inspiration from the supernatural. Each of these fine authors, puts their own thought-provoking, 21st century spin on the paranormal— there are ghosts, but also gods and demons,doppelgangers, shape-shifters, hallucinations & dreams. These 29 stories are chilling, or funny, or a bit of both, and they all will continue to turn in your imagination long after you've finished reading them. Edited by Paul Guernsey. Illustrated by Andy Paciorek Tales by Ridge Carpenter, Barry Charman, Kristin J. Cooper, CL Dalkin, Dessa, Janice Egry, Rebecca Emanuelsen, Gene Bryan Johnson, Carie Juettner, Kevin McCarthy, Mindy McGinnis, Petra McQueen, Emma Murtagh, Melanie Napthine, Kurt Newton, Robert Perchan, John Reaves, Stuart Riding, Rebecca Ring, A.J. Rutgers, Scott Loring Sanders, JL Schneider, Matthew Stephen Sirois, Maura Stanton, Daniel Soule, Lisa Taddeo, Ailsa Thom, Rachel Wyman
https://www.lulu.com/en/us/shop/paul-guernsey/21st-century-ghost-stories/paperback/product-1z9v49p5.htm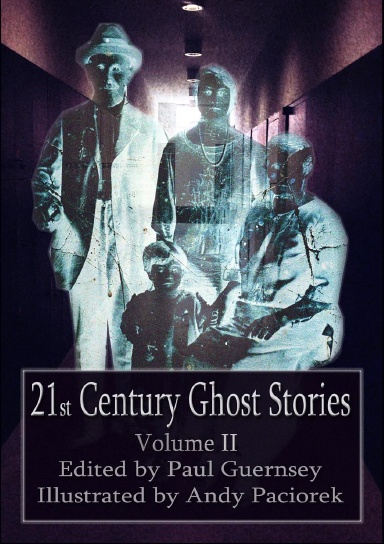 This vibrant collection of award-winning supernatural stories from around the world offers something for every taste in the uncanny. Yes, there are ghosts. But you'll also find pieces involving revenants or reanimated corpses of different sorts, including—but not limited to—zombies, as well as stories that make literary use of fairies, vampires, demons, The Devil Himself, snakes (talking, and otherwise), time slips (aka unintentional time travel), mystery animals, ancient curses, contemporary curses, a plague even scarier than the coronavirus, Santería, and a number of haunted objects, including fine dinnerware, some smoky panes of old window glass, and a stuffed rabbit with a bad attitude. We've got several stories that fit the category of magic realism, a couple that are just plain hard to categorize, and one that has to do with dragons. Each of these 30 stories, in addition to providing the reader with a thrill, a chill, a laugh, or a new perspective on life and death, is also a small literary gem that you'll want to revisit again and again.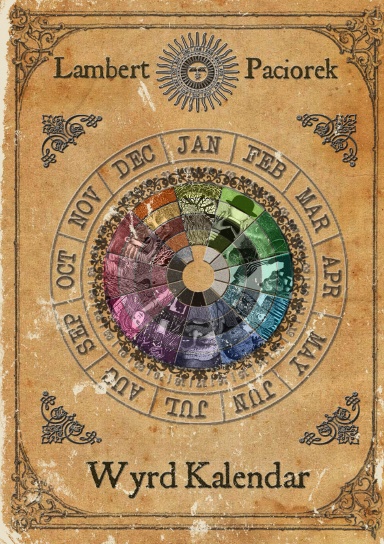 Open the Wyrd Kalendar and explore the year with eyes that are not your own… Join Chris Lambert and Andy Paciorek as they guide you through the twelve months of the year weaving twelve tales of Magic, Murder, Terror, Love and the Wyrd. Hold to the resolution in January… Seek to do more with those missing days in February… Avoid the madness of the March hare… Become the fool in April… Dance around Aunt May… Protect and nurture the June bug… Celebrate Grotto Day in July… Fall in love and weep in August… Let it all fall in September… Prepare for the October harvest… Avoid November sin… Do not let December find you out… "Gripping, sometimes terrifying but always surprising: this is the year described in the Wyrd Kalendar. Live it if you dare…" – Sebastian Baczkiewicz – Creator of BBC Radio 4's "Pilgrim"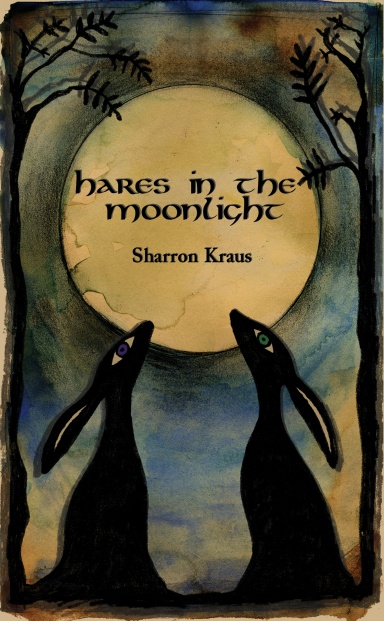 Written by esteemed singer-songwriter Sharron Kraus ~ A tale of magic and adventure for readers aged 8 – 12 in the tradition of Alan Garner and Susan Cooper. Twins Lucy and Jay rescue a caged hare and then follow it to a moonlit gathering of hares. They find themselves falling into a world of shapeshifting and becoming hares themselves.'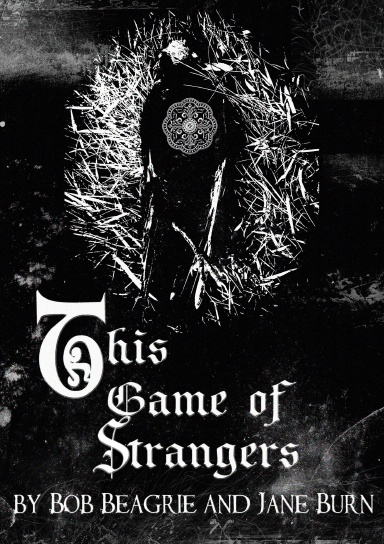 Prepare to taste the worm in the golden apple of Camelot as the evocative poets Jane Burn and Bob Beagrie peer behind castle walls and uncover the soiled sheets of the romance / betrayal of Lancelot and Guinevere. Slipping seamlessly from the lyrical to the modern, Bob and Jane draw us in like voyeurs to the clandestine passion and sometimes mundane (though always rich in language) details of the love affair between the most beloved of the legendary king. Prepare to read the classic tale of romance and bewitchment as it has never been told before. Illustrated throughout with atmospheric photography by several great artists.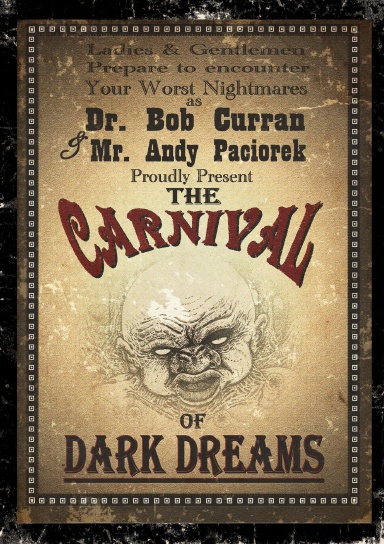 Welcome to The Carnival of Dark Dreams. A visual daytrip into the depths of the jungle, the sands of the desert, to many haunted habitats and worse still into the darkness of the human imagination. But fear not, for captured, caged and presented for your curiosity by Dr. Bob Curran and Mr. Andy Paciorek are some of the most deadly, grotesque, fearsome entities of world folklore. Roll up Roll up for the fright of your lives. Dare you visit The Carnival of Dark Dreams???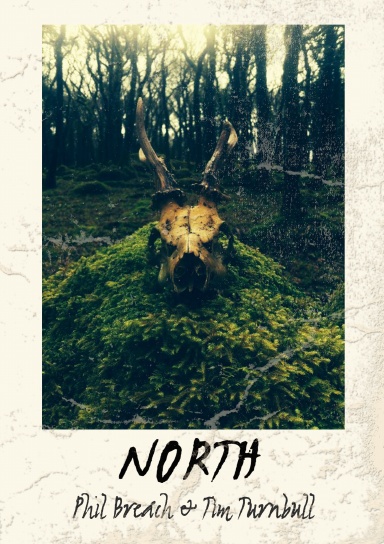 The eloquent words of two poets brought forth from the land, the lodestone and lodestar. All roads lead here. Join Tim Turnbull and Phil Breach as through poetry, prose and the atmospheric imagery of great photographers,they explore and invoke the physical and emotional landscapes. Head North my friends and don't look back.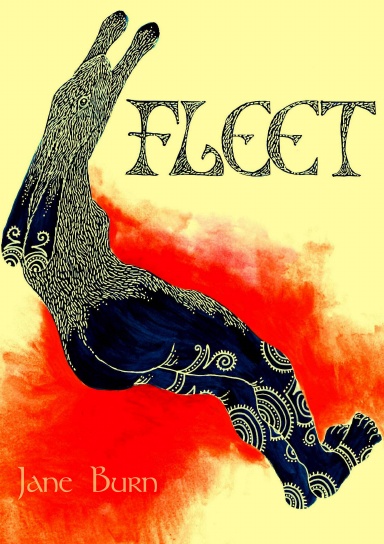 Jane Burn's Fleet is a 'weltersong' of desire and otherness. An epic saga of shapeshifting enchantment and an all too familiar drama of longing, banishment, abuse, survival and love. Jane Burn brings her unique vision, wild wordplay and stunning image-making to the evocation of the folklore of the Witch-Hare, and the voices of Motherdoe, Fleet and Daughterhare with the full force of mythic tragedy and Ovidian metamorphosis. Bob Beagrie, poet.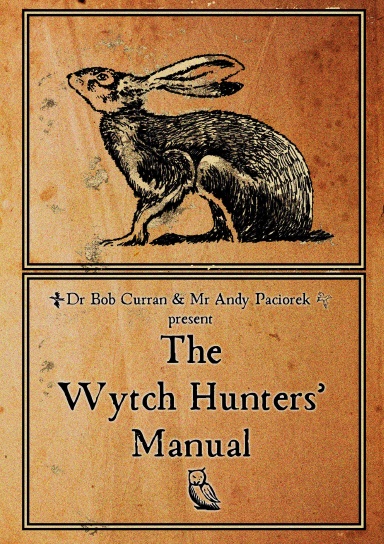 "Thou shalt not suffer a witch to live" or so 'tis said. Within the binding of this hallowed tract, thy shalt findeth the means to cleanse the world of the maleficent curse that the devil, his imps and minions have issued. Praise be. Finding its way into the hands of Dr Bob Curran and Andy Paciorek, Wyrd Harvest Press now bring to the eyes of a modern readership the remaining fragments of the ancient, once thought forever-lost, book, 'The Wytch Hunters' Manual'. Within its pages can be found details of the tomes and tools that should be at the disposal of all professional witch-hunters as well as biographies of notable finders and prickers and their notable foes both earthly and hellish.