Saturday line up.
Sarah Caldwell Steele – Proprietor of The Ebor Jetworks, Gemologist, Jewellery Designer and expert in all things Jet from its chemistry, through its history to its folklore
Dr Rowe – Folk lore expert. Dr 'Doc' Rowe has been documenting British Cultural tradition for nearly sixty years using video, film and photography as well as audio. His unique collection of contemporary and historical material on the traditional culture of the British Isles and Ireland is now housed in Whitby. The strength of the collection lies in its ongoing 'serial' fieldwork and regular contact with communities where individual events flourish – hence the material is at once wide-ranging, first hand and constantly updated. A long-term council member of the Folklore Society and Oral History Society, he regularly broadcasts on aspects of folklore and tradition he has also written a number of books and his photographs are regularly published. A teacher, photographer, broadcaster and performer, one major inspiration stems from working with Charles Parker in Radio documentary from the early sixties and in later theatre productions. . As well as a number of one-man exhibitions, he joined artists Alan Kane and Turner Prize winner Jeremy Deller in a British Council travelling exhibition 'Folk Archive: Contemporary Popular Art from the UK' [2005 and still touring internationally]; he contributed to 'British Folk Art' [Tate Britain, 2014] and, more recently, 'Lore – the Living Archive' is an Arts Council funded travelling exhibition that curated material from the archive alongside contemporary artists who drew creative inspiration from the archive itself. www.docrowe.org.uk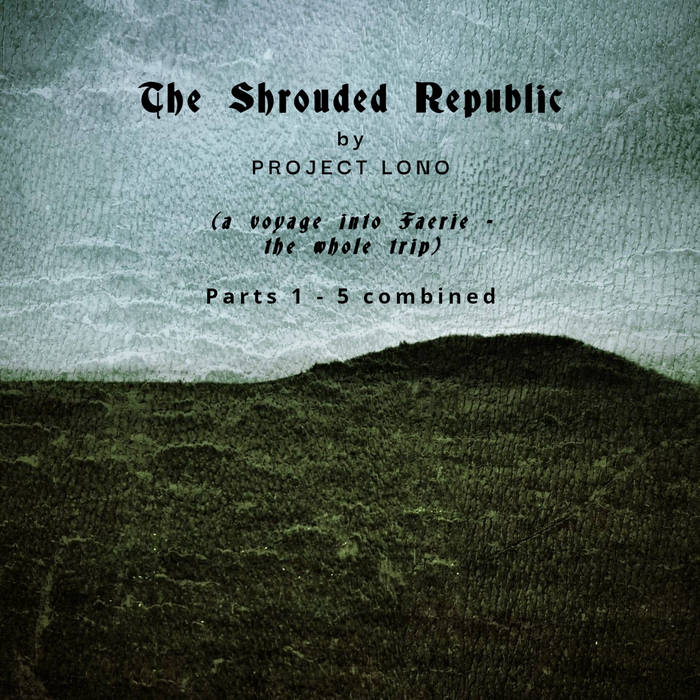 Shrouded Republic – A performance piece inspired by Rev. Robert Kirk of Aberfoyle author of "The Secret Commonwealth: A Study in Folklore and Psychical Research." Project Lono is a collaborative collective of musicians and poets experimenting with audio scapes that blend verse, storytelling, song, music and live and recorded sound effects. The Shrouded Republic has been created by Bob Beagrie, Sara Dennis, Kev Howard, Peter Lagan, John Dunleavy and SJ Forth. https://projectlono.bandcamp.com/album/the-shrouded-republic-the-whole-trip
Richard Freeman – Herpetologist, Cryptozoologist and leading expert all things Dragon.
Richard Freeman is a former zookeeper who has worked with over 400 species of animal and has a special interest in crocodiles. He is a full-time cryptozoologist and is the Zoological Director of The Centre for Fortean Zoology, the world's only professional organization dedicated to searching for unknown species. He has searched for cryptids n five continents and has investigated creatures such as the yeti, the Tasmanian wolf, the orang-pendek, the giant anaconda, the Mongolian deathworm the almasty, the ninki-nanka, the gul and many others. He is currently planing a series of trips in search of giant,man-eating crocodiles. He has lectured widely on cryptozoology at venues such as The Natural History Museum and the Grant Museum of Zoology. He has written a number of books on cryptozoology and folklore as well as horror fiction. His interest in strange creatures stems from a love of classic Doctor Who.

https://en.wikipedia.org/wiki/Richard_Freeman_%28cryptozoologist%29
Hazelsong Theatre – Talk on John McKinnell with attendant, vaguely tame Wyrm or two. Tales of Wyrms and Dragons have woven their way through the folklore of the North of England and of the borders for generations. Drawing upon a multitude of sources Andy Bates and Linda Richardson will explore these stories and their origins and will track them to their roots in Norse, Anglo Saxon and Celtic literature and iconography Andy and Linda will be accompanied in their presentation by an imposing and unpredictable Wyrm of significant sinuousness.Andy Bates is an archaeologist, a craftsman, a musician, a puppet maker, a writer and performer. He has walked the hills of Northumberland, its fields and its river valleys for decades. He has listened to the voices of wind and water telling their stories and those of folk long gone and those still vital. He has delved into its earth and has witnessed its cradling of the bones of the ancestors. He dug at the Bowl Hole. For Andy and for the troupe, rock cut spirals and waterfalls are songs waiting to be sung. https://bamburghbones.org/projects/hazelsong/
Chris Lambert of The Soulless Party.
A solo piece from the wordsmith and wanderer of The Black Meadow. A mystical place that lies within the wilds of Yorkshire. Author of the Wyrd Kalendar, Chris will fright and delight with his dramatic and immersive storytelling.
Chris is part of the soundscape collective The Soulless Party which also features Kev Oyston.

https://thesoullessparty.bandcamp.com/
https://wyrdkalendar.blogspot.com/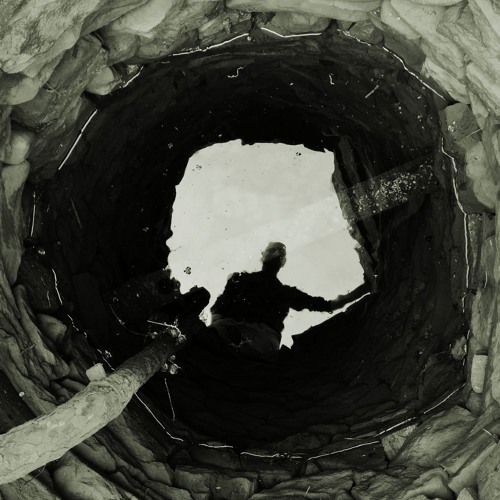 Everyday Dust. Electronic musician using synthesizers and mosstronics to soundtrack strange stories. https://soundcloud.com/everyday-dust
Nathalie Stern. Of Swedish origin but now living in Newcastle, Nathalie served her apprenticeship in guitar-based bands such as Candysuck and Lake Me, before looking to traditional Swedish folk roots and more experimental sounds for her debut solo album 'Firetales' in 2010. https://nathaliesternmusic.bandcamp.com/music
ATTRITION are pioneers in a darker electronica…Carving out a unique slice of the creative underground for over two decades, fueled by a succession of critically acclaimed albums…selling over 50,000 to date…the band has toured all Europe and North America, Mexico and Asia, appeared at major festivals and had their music included on a number of film soundtracks….
Formed in 1980 by Martin Bowes and Julia Waller in Coventry, England, influenced by a mix of punk ideology and experimental art aesthetics, they emerged as part of the early '80's UK Industrial scene alongside contemporaries Test Department, Coil, Legendary Pink dots, In The Nursery, Portion Control et al.
Their music is an undefinable marriage of dark and light…of futures and pasts…probing unexplored sonic landscapes with an eclectic marriage of experimental and traditional sound, of electronics and acoustics, of male and female…. https://attritionuk.bandcamp.com/
Art Exhibition at Flowergate Hall from 30 Oct, please note that all pieces exhibited will be for sale. More information about the art exhibition can be found in the following article. https://folkhorrorrevival.com/2021/10/15/in-search-of-wyrms-and-other-beasties/
Sunday – Ghost story readings at Flowergate Hall.
Tickets are £13.00 and can be bought from https://bit.ly/3rfnLXj