Both Brotherstone and Lawrence's Scarred For Life books and Simon Matthews' Looking For a New England cover the same period of television and cinematic history in Britain, covering some same ground they come at it from slightly different angles, but both are very aware of the culturally powerful and distinctive time of the 1970s and 80s.

When I first heard about the Scarred For Life project, a voyage of discovery into just what haunted the formative years of Generation X, my reaction was 'oh bugger' as I had been considering creating a similar work. However, upon seeing their first book I was pleased that they had done it rather than me as their enthusiastic expertise for the subject is enlightening and infectious. Whilst Volume 1 covered the whole gamut of macabre and frightening stuff that beset 1970s children from spooky-themed ice lollies to folk horror TV shows to bizarre board games, Volume 2 takes a narrower focus concentrating on weird 1980s British TV. They're not caught short for material there by any means. They kick off proceedings with Noah's Castle, a tea-time drama for kids, based on John Rowe Townshend's novel, about British families hoarding food in a time of economic desperation. With reference to crime, violence, a precarious situation for family pets and the implication of teenage girls selling their bodies for food, this grim scenario is haunting in these times of Brexit and Covid. Bizarrely it was originally broadcast directly after The Sooty Show! From dog-puppet Sweep's squeaky mischief to economic dystopia in the space of an advert break.


Things don't really get any lighter on our stroll down televisual memory lane subsequently as those of us of a certain age are reminded of our childhood traumas of viewing Jigsaw's Noseybonk or Salem's Lot (I shared a bedroom with my elder brother as a kid and during the night he would make scratching noises claiming that Danny Glick was at the window!) or being subjected to PIFs (Public Information or rather Panic Inducing Films) telling us that if Rabies did not get us it could be cigarette induced lung cancer, AIDS, or heroin (Just Say No Zammo!).
Scarred For Life does not need to be read cover to cover but can be dipped into randomly. I first sought out the things that personally resonated most with me – John Wyndham (the adaptations of Day of The Triffids and Chocky), Tales of the Unexpected (The Fly Paper episode which freaked me out the most, seemingly being one that many remember with a shudder), the birth of Channel 4 (its offbeat edgy early days being very vivid in my memories), ghostly dramas and odd TV plays. Strange figures on the edge of our memories return to haunt us such as the Weetabix skinheads, Murun Buchstansangur and the Chockadooby Kinder egg man (I was blocked on Twitter by politician Iain Duncan Smith for comparing him to an evil doppleganger of the latter). But there are so many more engrossing rabbit holes to fall down within this book and there are more to come. In Volume 3 we are promised a closer look at the nuclear war paranoia of the 80s and more Fortean fare such as Arthur C. Clarke's Mysterious World and The Unexplained magazine.

Whereas Scarred For Life may be seen as exploring the effect that certain films and TV shows have had upon viewers, Simon Matthews' Looking For a New England looks at how the political-social culture and music of the era affected film, and for a big part how punk rock stamped its DM boot print on media output.
A New England does mention Fortean Times in passing, but its attention to Fortean and folk horror subject matter is peripheral and mostly in relation to edge-land figures such as Ken Campbell, Derek Jarman, Genesis P Orridge, John Michell, Nigel Kneale, Mark E Smith and a whole chapter on David Bowie. Like Scarred, New England also brings attention to Dennis Potter's Brimstone and Treacle (both the film and the earlier television play). Potter sometimes seems rather forgotten in the annals of nostalgic televisual revisitation but this tale of the devil visiting suburbia and 'babysitting' a disabled catatonic woman is surely one of British TV's most powerfully disturbing moments. Unsurprisingly the permanently disgusted Clean Up TV campaigner of yester-year, Mary Whitehouse, can be found wandering through both books like a froth-mouthed rabid beast.
A New England does have a chapter dedicated to Dystopia covering a host of dark dramas such as the Sheffield-based nuclear devastation TV film, Threads, the mini-series Edge of Darkness and The Quatermass Conclusion but does not delve into horror particularly. Matthews clearly knows his stuff, which sometimes feels like a machine-gun barrage of names and dates, but when the pace slows and he centres in on specific films it is very informative & engaging, suggesting that the book could have benefited from having more pages and film lists covering specific themes at the end of each chapter.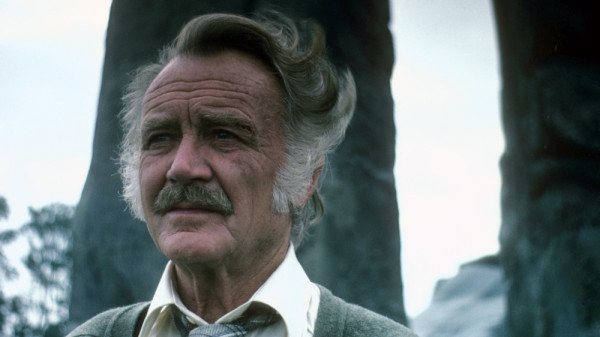 Scarred For Life: Volume 2 – Television in the 80s
Stephen Brotherstone & Dave Lawrence
Lonely Water Books 2020
pb, illus, 530 pgs, £19.99
Looking For A New England: Action, Time, Vision. Music, Film & TV 1975 -1986
Simon Matthews
Oldcastle Books 2021
pb, illus, ind, 256pgs, £16.99
ISBN 9780857304117
Reviewed by Andy Paciorek (This review first appeared in Fortean Times magazine)