As we move further into the dark as long nights draw in ever closer, we bring to you some movie suggestions that go against the grain somewhat of mainstream horror. Films that burn slow and burn both beautifully and grotesquely like candles made from human tallow. Films that haunt the mind …

In no particular order …


The Wind (2018) –
Directed by Emma Tammi. Written by Tessa Sutherland.
Cinematography by Lyn Moncrief
In New Mexico in the late 19th Century, two couples strive to make a life for themselves on the wild frontier. As the story unfolds in a non-linear motion, we see their relationships and lives fall apart as something else stalks the threshold.
The Lighthouse (2019)
Directed by Robert Eggers. Written by Robert & Max Eggers.
Cinematography by Jarin Blaschke.

The simple tale of a Lighthouse keeper and his new assistant that get marooned on the rock in a raging storm. But even this wild weather is not as tempestuous as their relationship which descends into madness and a Promethean struggle over control of the light. Sirens and seagulls make their presence felt too on that ocean blasted crag. The dialogue in this film is coarsely mellifluous especially as it drips off the tongue in a sterling performance by Willem Dafoe. Robert Pattinson also firmly shakes off his twilight sparkle in the shit and kerosene of this brilliantly bat-shit crazy film.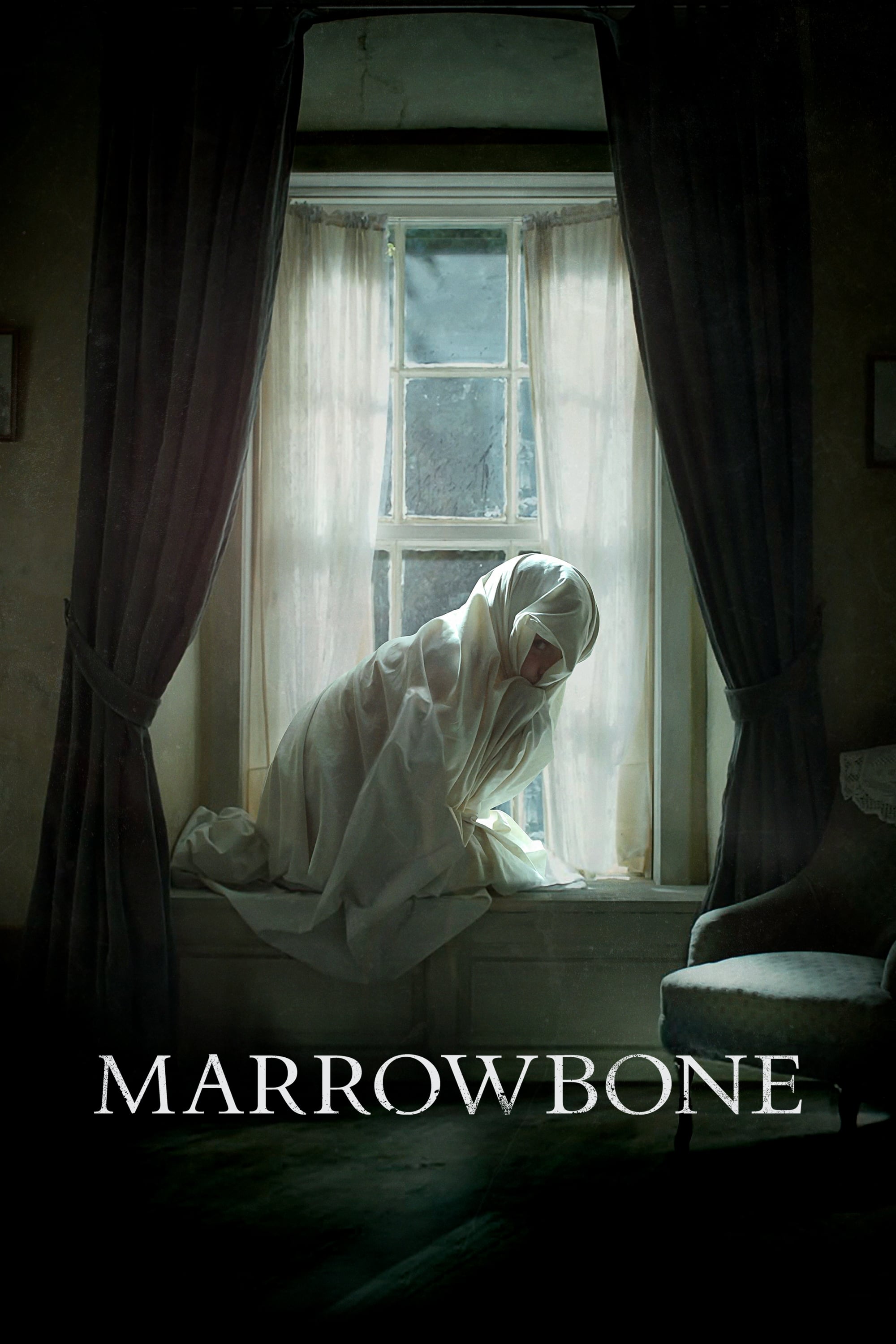 Marrowbone (2017)
Written & Directed by Sergio G. Sánchez.
Cinematography by Xavi Giménez.

Set in rural Maine, but actually filmed in Spain, this film does have the feel of Spanish classics such as The Devil's Backbone and Spirit of the Beehive – the sense of childhood sentimentality with a bitter under-taste of something strange, perhaps sinister.
A single mother and her 4 children move from England to start a new life in what seems to be a haunted house but as her health worsens the family find out that their past is more haunting still.


The Blackcoat's Daughter (2015)
Written & Directed by Osgood Perkins.
Cinematography by Julie Kirkwood.
This segmented film focuses around three young girls whose lives are fatefully entwined. As the boarding school they attend in upstate New York breaks up for a February vacation, Rose and Kat are left behind with only the company of two nuns. Rose has chosen not to return home as she fears she may be pregnant whilst the younger girl Kat's parents fail to arrive to pick her up. It is apparent that Kat is a troubled girl, who feels lonely and isolated even when there are more girls around, but as her stay in the school progresses, her behaviour becomes stranger still.
Joan, the third girl in the story, is a creature of mystery. We first encounter her as she escapes from a psychiatric hospital and is offered a lift by a man and his wife as she sits in a bus station. The darkness and heaviness of the winter permeates throughout this film invoking a strange sense of tension.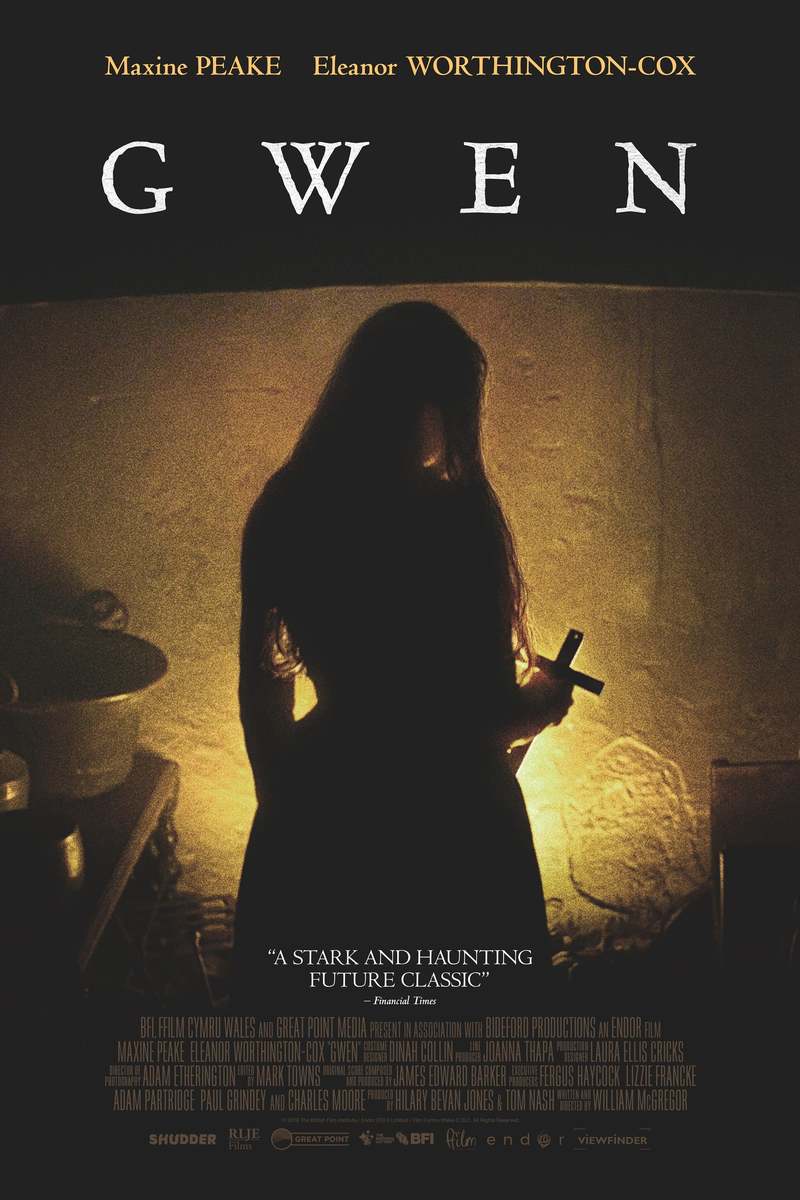 Gwen (2018)
Written & Directed by William McGregor
Cinematography by Adam Etherington.

During the Industrial Revolution a woman struggles to raise her two daughters and run a farm in the hills of North Wales, whilst her husband is away at war. Their lives turn harder still as they lose their sheep to apparently a blood-thirsty predator and as the local people grow increasingly hostile and shadowy figures in the mist watch the farm.
Maxine Peake excels in her role as the hard-bitten mother.

We Have Always Lived in the Castle (2018)
Directed by Stacie Passon.
Written by Shirley Jackson. Adapted by Mark Kruger.
Cinematography by Piers McGrail.

Adapted from the excellently odd novel by Shirley Jackson, the film adaptation does change some elements but does maintain both the quirkiness of the book and the sense of isolation and ill-treatment that may befall people who are deemed to be outcasts or weird by communities. The Blackwood family are eccentric and insular but the town also fears them due to the matriarch and patriarch of the family having being killed by poisoning, with a finger of blame pointing to the eldest daughter Constance. Her, her younger sister and their confused Uncle Julian (Crispin Glover being cast perfectly in that role) have little contact with the outside world, but one day cousin Charles comes to visit and everything begins to change.


The Other Lamb (2019)
Directed by Małgorzata Szumowska.
Written by C.S. MCMullen.
Cinematography by Michał Englert.

We are introduced to a female commune existing in what seems to be serenity, but then discover that all of the women and girls are the wives and daughters of a cult leader called Shepherd. Among their number a girl Selah comes of age, which the cult regard to be the curse of Eve and a symbol of impurity. Shepherd however begins taking a greater interest in Selah but she is troubled by strange visions. Being forced off the land by the local police, the group seek their 'new Eden' across the wilderness. The use of colour in this film is aesthetically and symbolically stunning, yet it serves also to unsettle us as we feel the undercurrent slowly rising beneath what initially seems to be a peaceful, bucolic idyll.
Possum (2018)
Written and Directed by Matthew Holness.
Cinematography by Kit Fraser

Possum is a little different from the other films on this list as Possum is a little different from most things. It has a dank damp dark aesthetic with its scrubby nature, edge-land settings and rundown town house interiors. Following some manner of disgrace, a puppeteer named Phillip is forced to return to his childhood home and the company of his unpleasant uncle (played creepily well by Alun Armstrong). When a child goes missing, Phillip finds himself a suspect but his mind is also troubled by a grotesque puppet that he cannot get rid of, but that is not all that haunts him. Adding to the grey cloud of possum is a delightfully dark hauntological score by the BBC Radiophonic Workshop.


The Witch: A New England Folktale (2015)
Written & Directed by Robert Eggers.
Cinematography by Jarin Blaschke.

Quite possibly the most familiar title on this list to folk horror revivalists, but even if seen before, always worth a re-watch; though there are those who are not beguiled by its wild charms, I must say it worked its magic on me. A family in New England struggle to survive far away from their Yorkshire home and banished by their brethren community for the father's religious pride. Their misfortune begins when their youngest born, the baby Samuel is spirited away right from under the elder daughter Thomasin's nose. On top of tragedy more misfortune falls – their crops are blighted, the nanny goat yields bloodied milk and the eldest son Caleb disappears only to return in a wretched, bewitched condition. Their suspicions turn to witchcraft but could the maleficence spring from a source closer to home?

Selected by Andy Paciorek