Urban Wyrd: A mode not a genre. A sense of otherness within the narrative, experience, image or feeling concerning a densely human-constructed area or the in-between spaces and edge-lands bordering the bucolic and the built -up: Or surrounding modern technology with regard to another energy at play or in control: be it supernatural, spiritual, historical, nostalgic or psychological. Possibly sinister but always somehow unnerving or unnatural.

This is not an exhaustive list of Urban Wyrd films but merely a taster, concentrating on cinema releases rather than television offerings.
Quatermass and the Pit (1967)
Directed by Roy Ward Baker.
No Urban Wyrd list would be complete without the featuring the work of writer Nigel Kneale and in cinematic examples this tale of the eminent scientist Bernard Quatermass and his research into ancient alien artefacts found beneath London is a neat fit. Beyond simply being hidden in the English capital's subterranea, the influence of the extraterrestrials is discovered to be nestled deep within humankind's psyche.
Berberian Sound Studio (2012)
Directed by Peter Strickland. A quiet British sound engineer accepts a job at an Italian film studio specialising in violent cinema. As he becomes immersed into a world of sound and intense working practice, he also finds himself immersed into the brutal world unfolding onscreen.
Dead Man's Shoes (2004)
Directed by Shane Meadows. Returning to his home town, a hardened soldier tracks down the gang who tormented his vulnerable brother whilst he was away. A brutal kitchen-sink revenge thriller with a twist in its tale.
The Apartment Trilogy:
Repulsion (1965)
Rosemary's Baby (1968)
The Tenant (1976)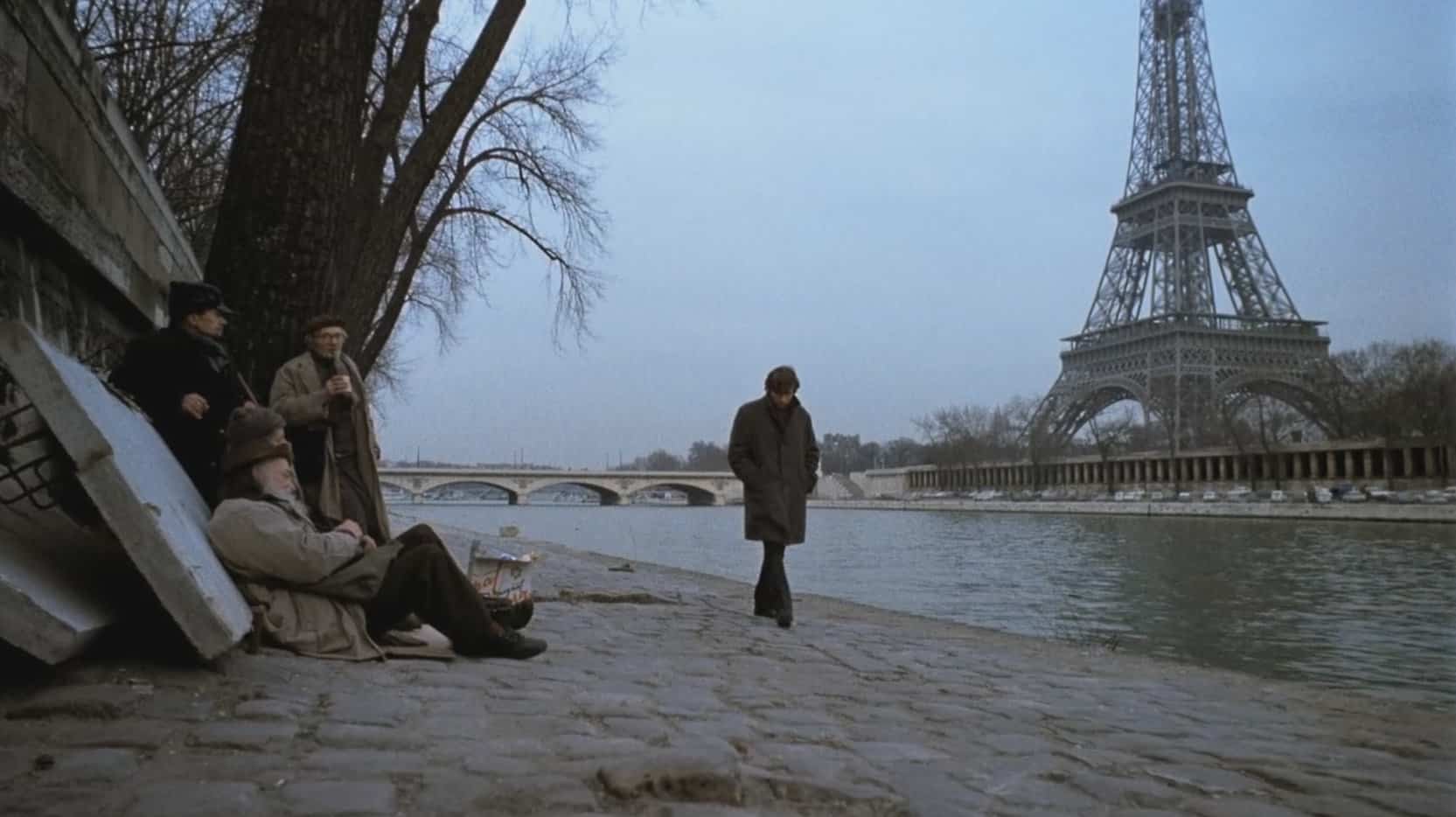 Directed by Roman Polanski. Polanski's career and creation has been overshadowed by the heinous crimes commited by him and there is no morally sound defense of the man. Whether art and artist can be divided however is a personal decision, yet films are a sum of parts – cast, crew, director; and The Apartment Trilogy is a significant element of cinema invoking the Urban Wyrd mode.
In Repulsion we see madness envelop and absorb a young woman within her apartment in London, whereas in Rosemary's Baby (shot at the Dakota building in New York that has its own real-life urban wyrd history) a young couple move into a building where the husband falls under the spell of his overbearing elderly neighbours whilst his wife falls pregnant but all may not be fine with her baby.
The Tenant is the least known and possibly weakest of the trilogy, but this tale of a man moving into a Parisian apartment where the neighbours are somewhat off, is certainly well worth a watch, but as it does star Roman Polanski himself, some viewers may choose to bypass this one.
Possum (2018)
Directed by Matthew Holness. Following a scandal, a puppeteer moves back to his childhood home where his past and present continue to haunt him. A child vanishes whilst the marionette maker is tormented by one of his own creations. The shooting locations and Radiophonic soundtrack of this psychological thriller add to its dank unsettling atmosphere.
Eraserhead (1977)
Directed by David Lynch. Henry, a nervous quiet man discovers that his girlfriend has given birth but the baby is deformed, sickly and incessantly crying. In a mix of domestic strangeness and factory surrealism, Henry is caused to confront life in Lynch's weird and grotesquely beautiful cinematic debut.
Under the Skin (2013)
Directed by Jonathan Glazer. This loose adaption of Michael Faber's book of the same name quite possibly owes more to Nicholas Roeg's 1976 film The Man Who Fell to Earth as it does the source novel, concerning itself with an alien on earth with a purpose but discovering more about itself whilst discovering humankind. One of the oddest road movies out there, this film features some atmospheric and impressive photography and sound work.
Crash (1996)
Directed by David Cronenberg. A good portion of Cronenberg's films have an urban wyrd edge, so which to go for here? Let's opt for 1996's Crash which has perhaps the most unconventional narrative, dealing as it does with the world of symphorophilia – the kink of being sexually aroused by observing and even orchestrating disasters – most pertinently in this film in the form of automobile accidents. Based on a novel by maestro of the urban wyrd JG Ballard, this is perhaps not the most joyful or comfortable watch but is an intriguing shard of cinematic history.
Themroc (1973)
Directed by Claude Faraldo. The 1973 French movie Themroc is another curious piece of cinema. It follows a day in the life of titular character Themroc, but not just any day. It is the day that he grows weary of his humdrum job and his apartment block existence and turns instead to incest with his sister, the cannibalism of a policeman and destruction on a scale that soon extends beyond anarchy but into a chaotic riotous regression into a primitive existence.
Films selected by Andy Paciorek
See more here